Bueno Aires is Argentina's second-largest city. It is known as the cultural capital of Argentina because of its rich cultural history.
From the quality of the steaks of its traditional "parrillas" (barbecue steak houses) to the Mendoza wine and world-class operas and theatres, Argentian has so much to offer.
Its preserved 19th-century European-styled buildings have earned it the nickname, the Paris of Argentina. Here are some spots to check out on your next visit to Argentina.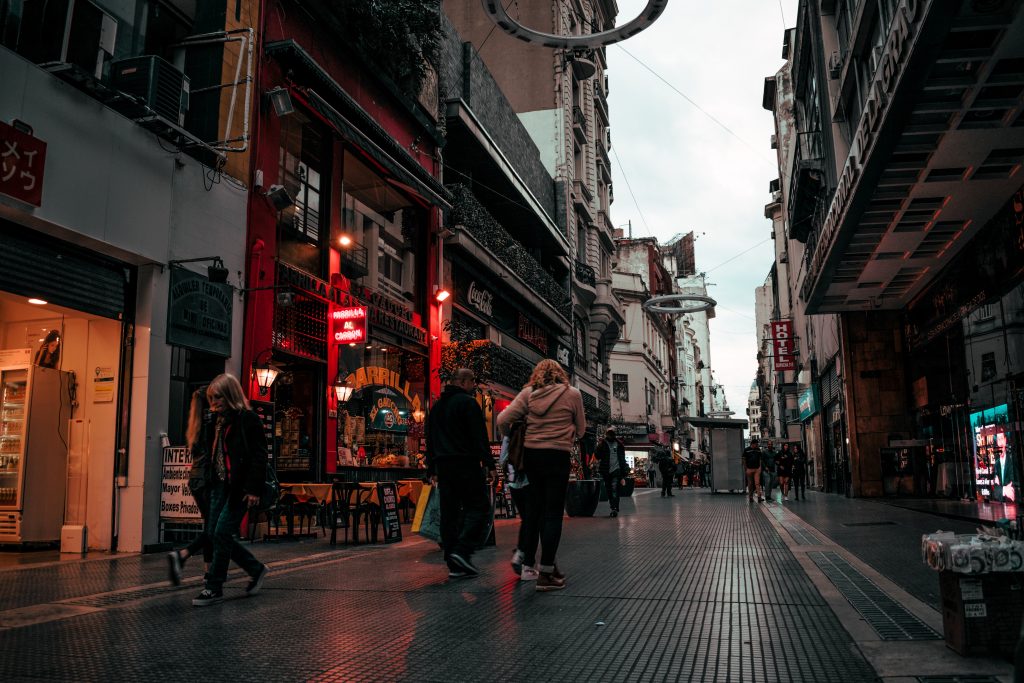 Plaza de Mayo and Casa Rosada
The Plaza de Mayo was established in the 16th century. This beautiful two-block-long plaza is full of splendid old colonial buildings.
It has been a stage for many significant events in the city's history, such as the Spanish Uprising in 1810, to the regular vigils held by the Mothers of Plaza de Mayo (Mothers of Plaza de Mayo) whose children "went missing" during the military confederacy's reign from 1976 to 1983.
You can take walks along the popular Florida and Lavalle Streets, important landmarks such as the Casa Rosada, the pale pink Presidential Palace, the splendid Avenida de Mayo, or the famous Café Tortoni, considered to be the heart of Tango.
La Boca and the Caminito Street Museum
La Boca is perhaps the most colorful neighborhood in Bueno Aires-literally! The buildings are painted in beautiful, vibrant colors, retaining much of its Italian history.
The Caminito Street Museum is a sight to see and has been an open-air museum and art market since 1959. The streets and filled with souvenirs, sculptures, and free open-air tango performances.
The Cabildo in Plaza de Mayo served as the colonial government's administrative center and was the focal point of the Spanish Revolution in May 1810. It has been around since 1610 and was expanded later in the 18th century.
These days, it houses the National Museum of Cabildo with numerous exhibits showing the city's culture, such as a replica of the city's first printing press and numerous old maps and photos.
If you would love to experience the rich cultural heritage of Beuno Aries, why not let Elizabeth Holmes Travel help you plan a memorable trip?
Elizabeth Holmes Travel is a professional and full-service travel agency in Seattle that provides excellent traveling services to our clients no matter their destination.
Visit us at 5700 Sixth Avenue South, Suite 100 Seattle, WA 98108, or contact us at 206-547-8361 or 800-588-8361 or send us a fax at 206-547-8362. We'll be delighted to help you.
Here are other destinations you might like: